About Us
Who are Sussex Hypno Birthing?
We where the first therapists to train in the UK as Hypno Birthing Practitioners and have been teaching women and their companion's these amazing techniques since the year 2000. We are one of only three certified UK Hypno Birthing teaching centres with a Faculty Trainer. This is awarded by permission of Marie Mongan and allows the Teacher to train new Hypno Birthing Practitioners.
We have have a unique perspective as we have more experience with Hypno Birthing than all other practitioners in the UK.We have helped and continue to help hundreds of women every year to experience safer, comfortable and satisfying births.
Sonia Richards: UK Hypno Birthing Advisor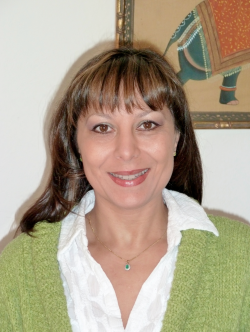 BSc(Hons), MSc, FIBMS, MICHT Hypno Birthing Antenatal Educator, Clinical Hypnotherapist & NLP Master Practitioner, IEMT Advanced Practitioner & Trainer, Biomedical Scientist, Complementary Therapist, Baby Massage Instructor, Visiting Lecturer in Hypno Birthing at the University of Greenwich
I trained as a Hypno Birthing Antenatal Educator inspired by the work of Marie Mongan. Having found this amazing programme, as a scientist, the course and its teachings make absolute physiological sense.   In terms of the emotional response and its effects on the body, also on the psychology of birth, Hypno Birthing  offers complete preparation for mum's to be, birth companions and their babies.
My work includes lectures to student midwives and I give free talks to other interested parties as a Member of the Hypno Birthing UK Advisory Board.  Also my work in Brighton includes involvment in the Pregnant in Brighton Professionals Group,  the Brighton Birth Network, and as the Hypno Birthing representative on the local Maternity Services Liaison Committee working with Midwives, Obstetricians, PCT representatives, Health Visitors, GP's, NCT, Doulas and parent groups to help improve maternity services for Brighton& Hove and Lewes. We are currently supporting the case for a local Midwife Lead Birthing Centre which has been agreed by the Local NHS Trust and PCT and keeps clients up to date with changes in the service.
My courses provide up to date knowledge of maternity matters and regularly  add to my knowledge base by attending Continual Professional Development events. Having had many years of experience of helping couples prepare for birth in a more normal, relaxed, comfortable and enjoyable way I am always excited about meeting new clients and love the positive mindset that this work helps people to achieve. I also provide great treats and  biscuits during my classes.
As a Clinical Hypnotherapist,  NLP Master Practitioner & IEMT Trainer there are so many ways to help people to empower themselves to make changes and move their life forward positively. There are many misconceptions about Hypnotherapy and NLP and my sessions help to demystify this. They are a mixture of many techniques some of them working on the physical as well as the emotional responses that can be upsetting the body's balance.  Some of them will be standing up and using movement to effect change as well as the more traditional  seated relaxation. You will always leave with fabulous tools and techniques to help yourself make the changes you seek.
As a Complementary Therapist I provide bespoke therapies for clients both pregnant and non-pregnant and am also a qualified infant massage instructor. Therapy sessions are tailored to the individual needs of the client and therefore can include a mixture of therapies in one session. This may involve a guided relaxation whilst performing a massage or reflexology or mixing massage and reflexology during the same session. Many pregnant clients come to help them prepare for labour and the use of reflexology and acupressure points can be a very powerful way of sending messages to the brain to enable the body to begin the changes in hormones required to birth your baby.
Steve Griffiths: UK Hypno Birthing Faculty Trainer and Advisory Board Member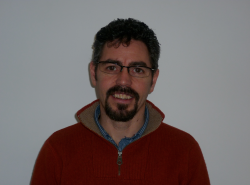 DipHyp Psych NRH GHR ASK Hypnotherapist Psychotherapist Hypno Birthing Faculty Practitioner IEMT & NLP Practitioner, Systematic Kinesiologist
Steve is the longest serving Hypno Birthing practitioner in the country. He mainly works in the South East and was the first hypnotherapist to introduce Hypno Birthing to the UK. He is also an experienced Hypnotherapist, Solution Focused Psychotherapist and NLP Practitioner. He has also recently qualified as an Applied Systematic Kinesiologist.
Steve has appeared on national and local TV, in national media and radio talking about Hypno Birthing.
Steve is also one of only three Faculty Trainers for the Hypno Birthing Institute who Marie Mongan has personally chosen to offer training to midwives and therapists who wish to become Hypno Birthing Childbirth Educators in the UK and Ireland.
In his role as faculty trainer for the institute, Steve has also lectured on Hypno Birthing and hypnosis to Royal College of Midwives.
Steve is a very experienced Hypnotherapist and NLP Practitioner and performs training in Communication Skills and Emotional Intelligence to medical professionals and business professionals both nationally and internationally.
For Practitioner Training Email: steve@coal-face.co.uk
Or Visit: ukhypnobirthing.com
Other Therapies Offered
At Sussex Natural Childbirth we offer additional treatments. As well as being Certified Hypno Birthing Practitioners, we offer a range of other therapies including:
Stop Smoking Hypnotherapy
Hypnotic Gastric Band therapy
NLP
Integral Eye Movement Technique
Thoughtfield Therapy (Tapping)
Life Coaching
Reflexology