Courses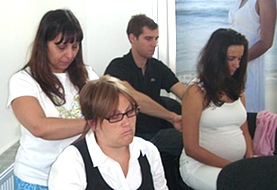 At Wirral and Sussex Hypno Birthing, we are very proud of the fact that we introduced Hypno Birthing into the UK. Steve and Sonia feel very privileged to have helped so many people prepare for a more comfortable birthing experience.
Courses are available in groups and 1:1 classes. The 12 hours of teaching is usually spread usual over 4 evening sessions. However weekdays and one day courses over a weekend can be offered to help with those who have difficult shift patterns. Call me to have a chat about dates that are currently available.
Booking your course is easy, just go to the Enquiry Form page and complete the form and click "Send Message" to return it by email: Or just email: sonia@soniarichards.com or call us on 07773 063273.