History of Hypno Birthing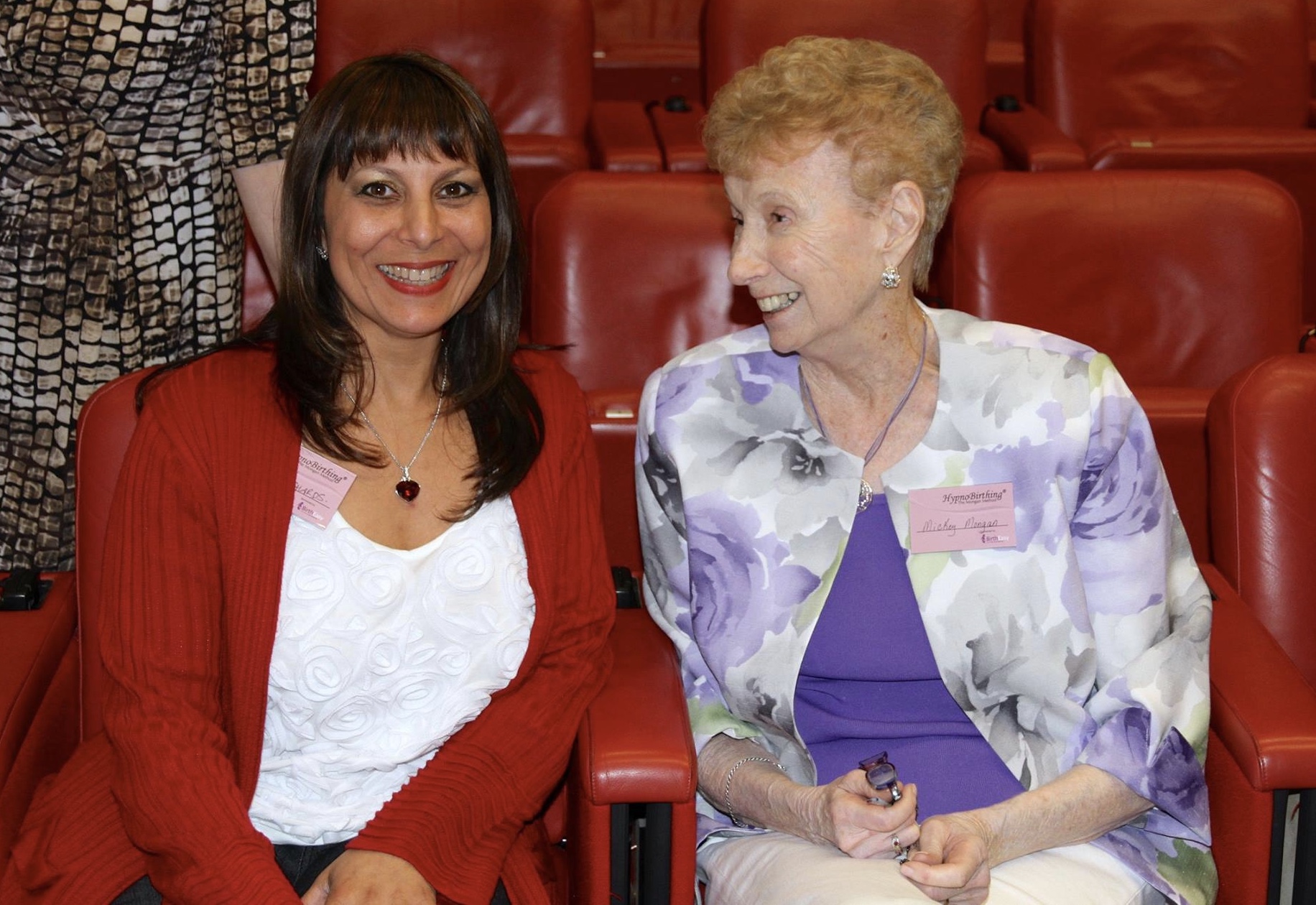 Sonia with Marie Mongan, Hypno Birthing Founder
The Mongan Method was the first Hypno Birthing Ante-natal programme was established in the United States by Marie Mongan, who is the founder of The Hypno Birthing Institute. Her book "Hypno Birthing: A Celebration Of Life" was first published in 1989, and Hypno Birthing is now taught in many countries all over the world.
When Marie Mongan's daughter expressed her desire to have a child, Mickey called upon her own experience of having laboured calmly, gently, and naturally, using the theories of Dr. Grantly and his now famous book "Childbirth Without Fear" originally penned in 1930's, during the births of her four children back in the mid 50s and early 60s. Using her counselling background, and her skills as a Master Hypnotherapist, she developed the Hypno Birthing program for her daughter and two friends. The success of these births brought several hypnotherapists to Mickey's office, asking to be trained in whatever she was doing in birthing. From there the programme grew and took on a life of its own.
Midwifes and Medical Practitioners who witnessed Hypno Birthing became interested, and many became teachers. Childbirth educators from other programs such as the NCT, yoga teachers and other therapists have also become practitioners. The Mongan Method Hypno Birthing is evidence based and is now taught in over 40 countries worldwide.
UK Hypno Birthing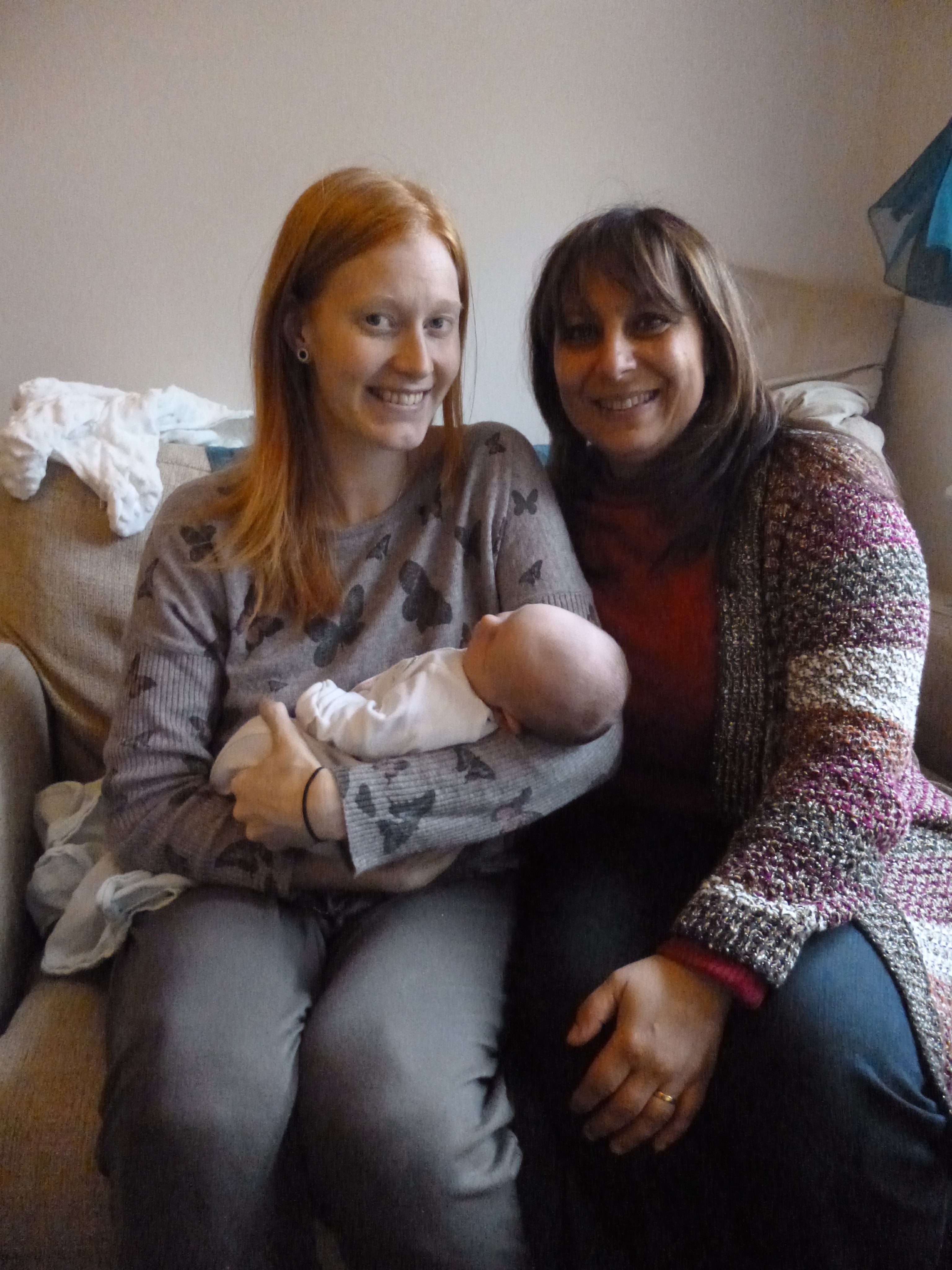 My former husband and Sussex Hypno Birthing colleague Steve Griffiths, Hypnotherapist and Trainer, introduced Mongan Method Hypno Birthing classes into the UK in Brighton in the year 2000. Until this time there had been no combined hypnosis and ante-natal education for birth programmes, however hypnosis for birth had been available. I attended those first classes as an assistant and quickly realised that with my background as a Biomedical Scientist, Trainer and Complementary Therapist, Hypno Birthing made complete sense both scientifically and educationally.
I became a qualified Practitioner and then a Hypnotherapist and together we provided Hypno Birthing for the South East. We taught midwives, many of whom were very sceptical until they saw the amazing calm births and the reduced need for interventions and caesarian sections with Hypno Birthing. Steve and I were appointed UK Hypno Birthing Board members, Advisors, University Lecturers and Faculty Members. Steve currently trains new Practitioners in both the UK and abroad in the Mongan Method.
Since our pioneering work in the UK Hypno Birthing has become immensely popular amongst pregnant women and the partners, midwives, doulas, other ante-natal education teachers.
I now work independently and can thus be more flexible with my Hypno Birthing classes. Teaching incorporates the current evidence based Hypno Birthing work plus I include rapid emotional release and change work from my expertise in Integral Eye Movement Therapy (IEMT) and other therapeutic modalities. I was appointed the first and am currently, the International Chair of the Association for IEMT Practitioners and an Approved Trainer.